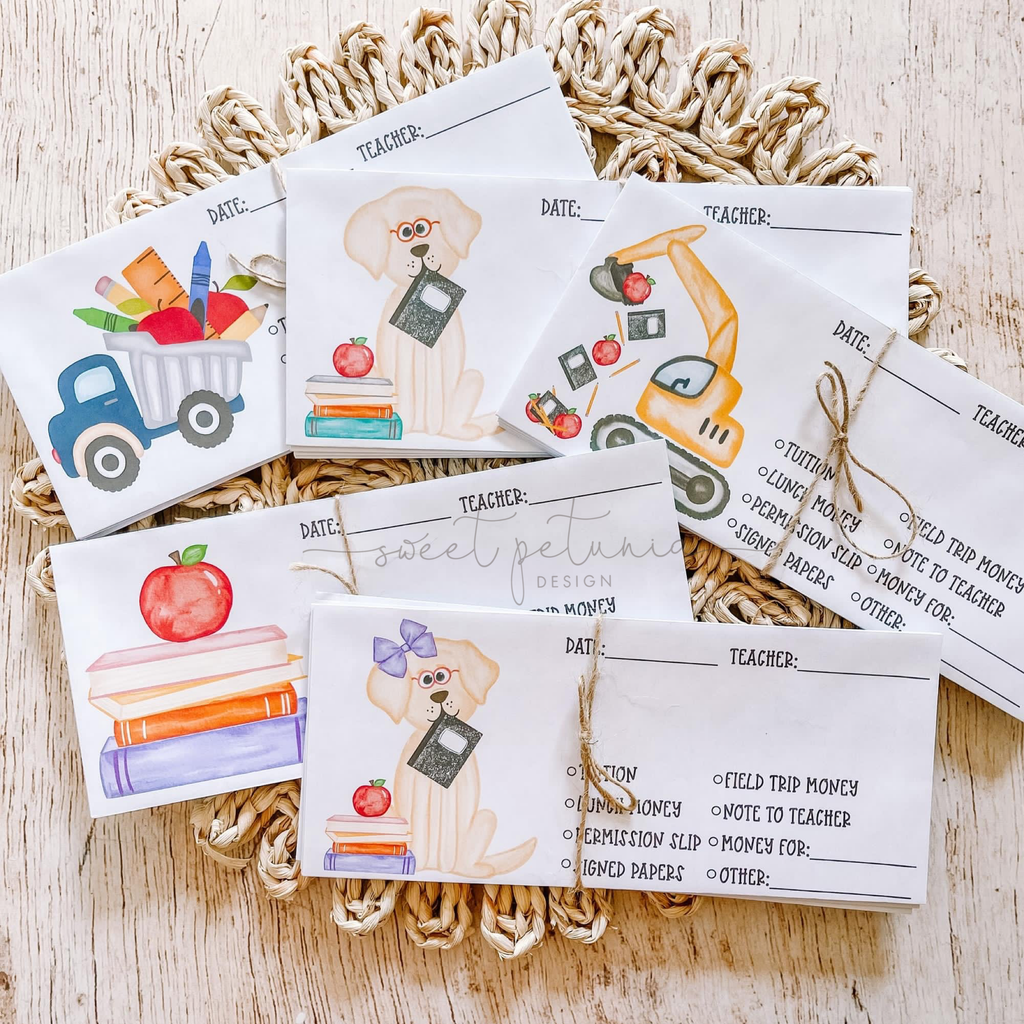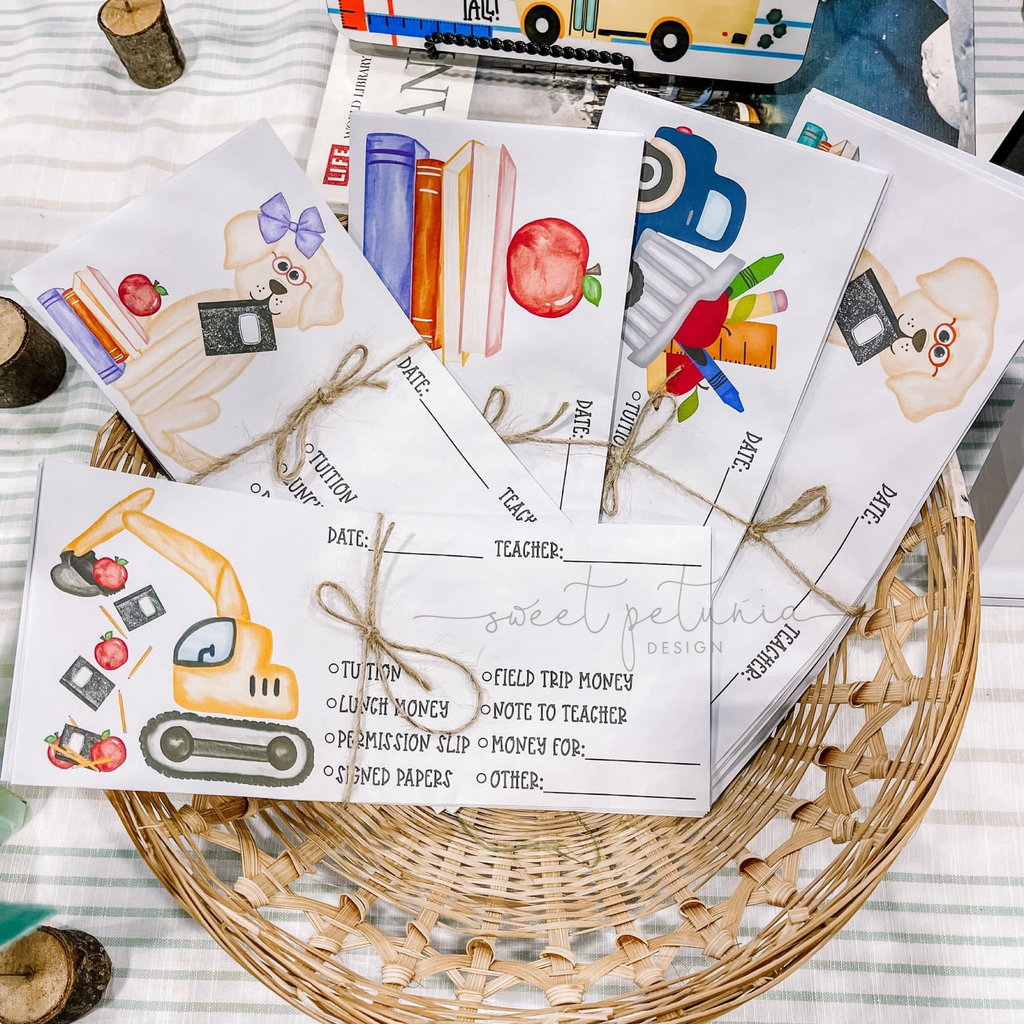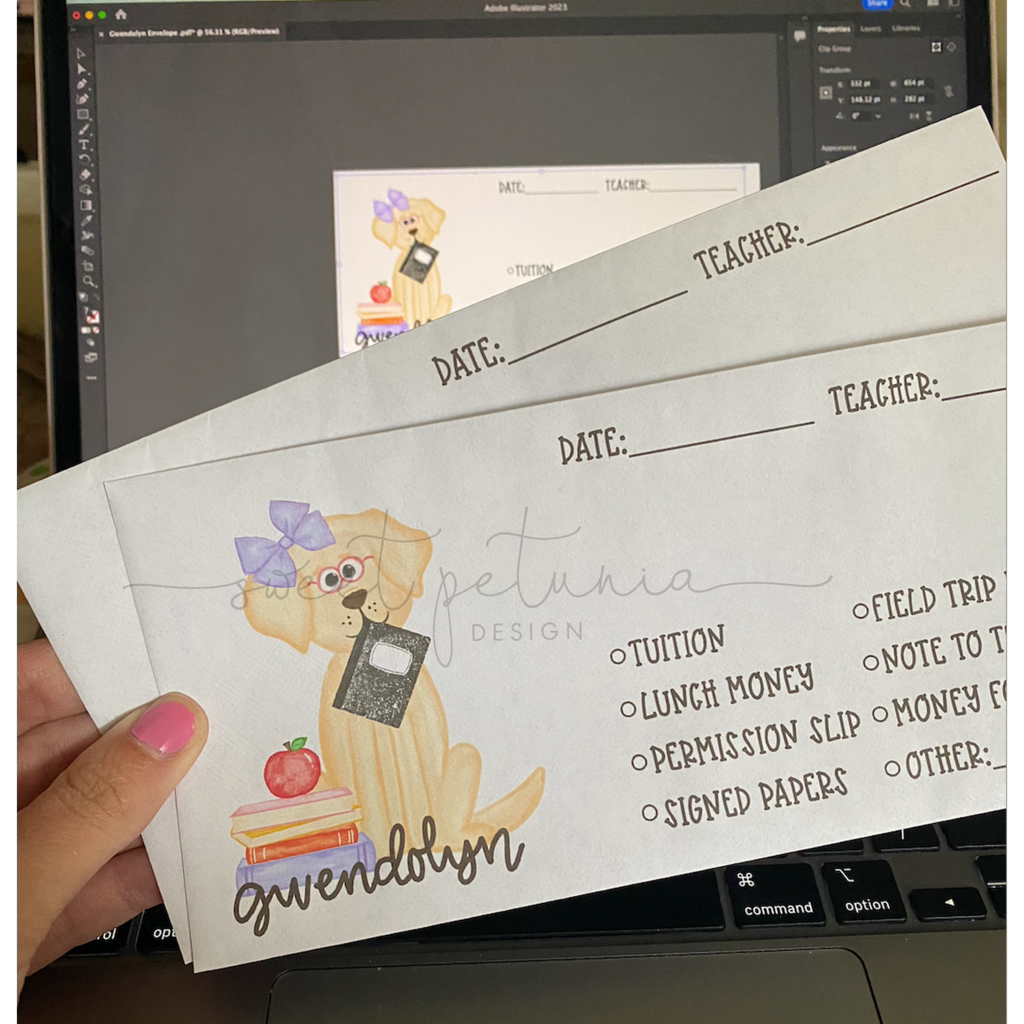 $13.00
$0.00
Back to School Envelopes
Who is tired of searching for an envelope at 6am when you're trying to pack lunches and get out the door?

Maybe you remember that the permission slip needs to be signed while you're in carline drop off?

Or maybe you just really enjoy cute, personalized office supplies.

Whatever the reason, I've got you! Choose from boy and girl themed options -- name or no name added! No yucky tasting either, these are peel off adhesive envelopes!

Include your child's name in the "Special Instructions" section at checkout if you'd like it to be included. You can also request script or print style font.