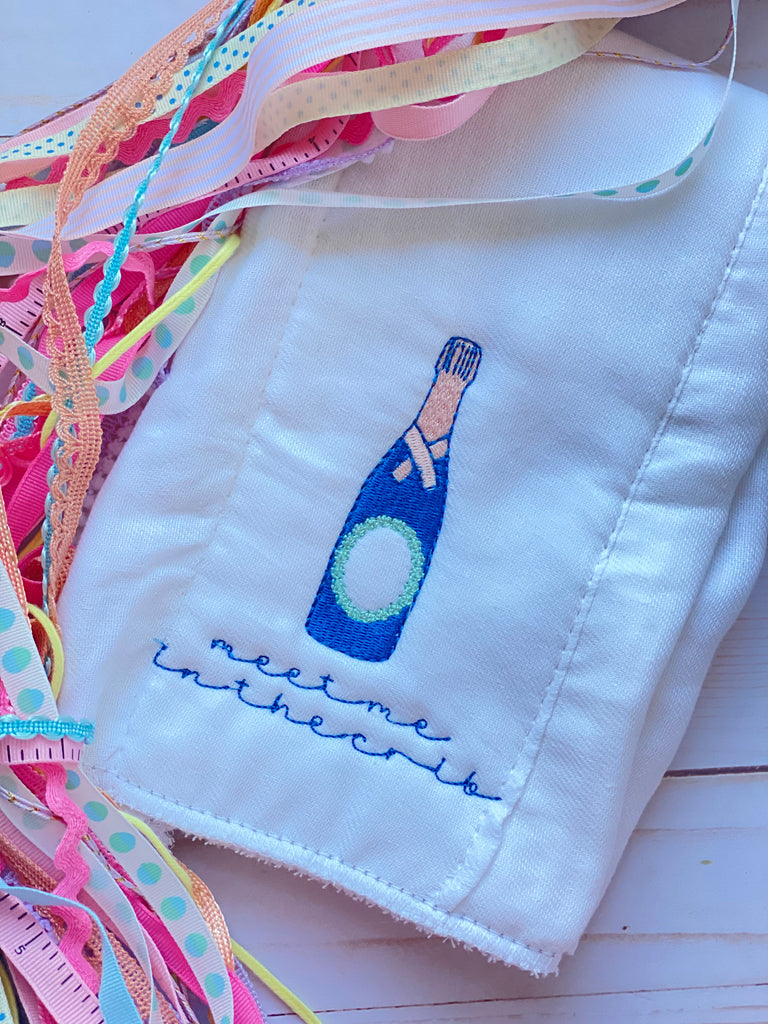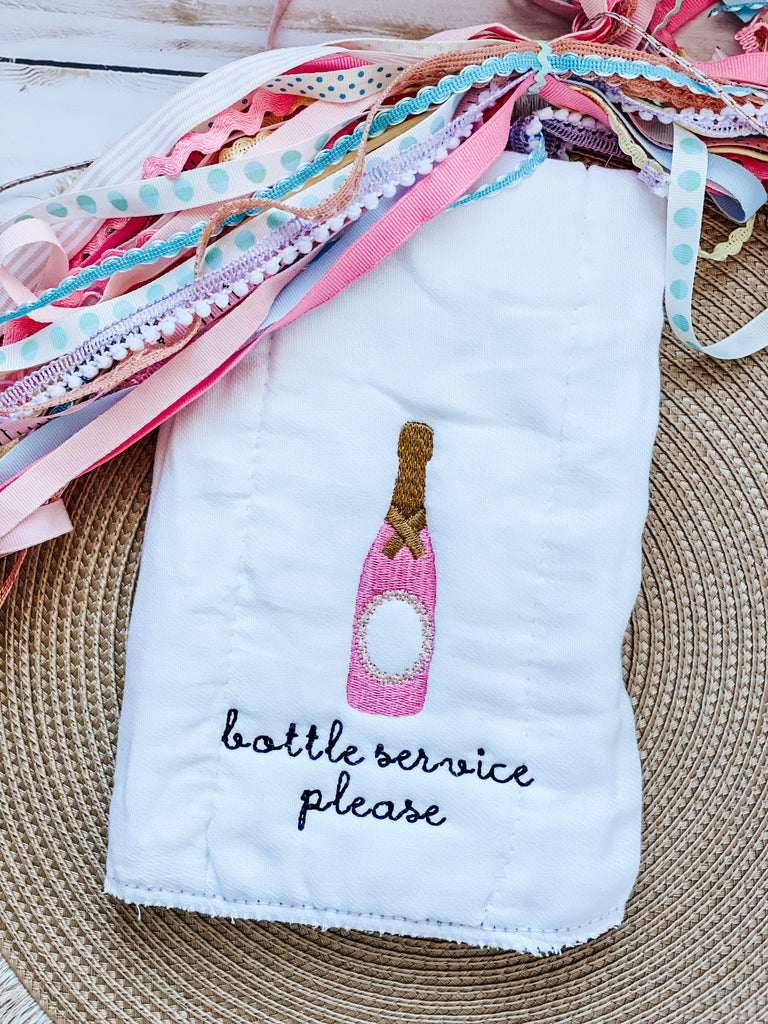 $8.00
$16.00
Champagne Burp Cloth Set
Meet me in the crib? Bottle service please?
For the bougie babies, the mamas who love a little bubbly-or anything in between.

Our embroidered burp cloths make the perfect gift for mom-to-be!

Monogramming of champagne bottle is also available for a more personalized option, add monogram in first, last, middle

Available in muslin, knit, and prefold cloth diaper style (as pictured) burp cloths.