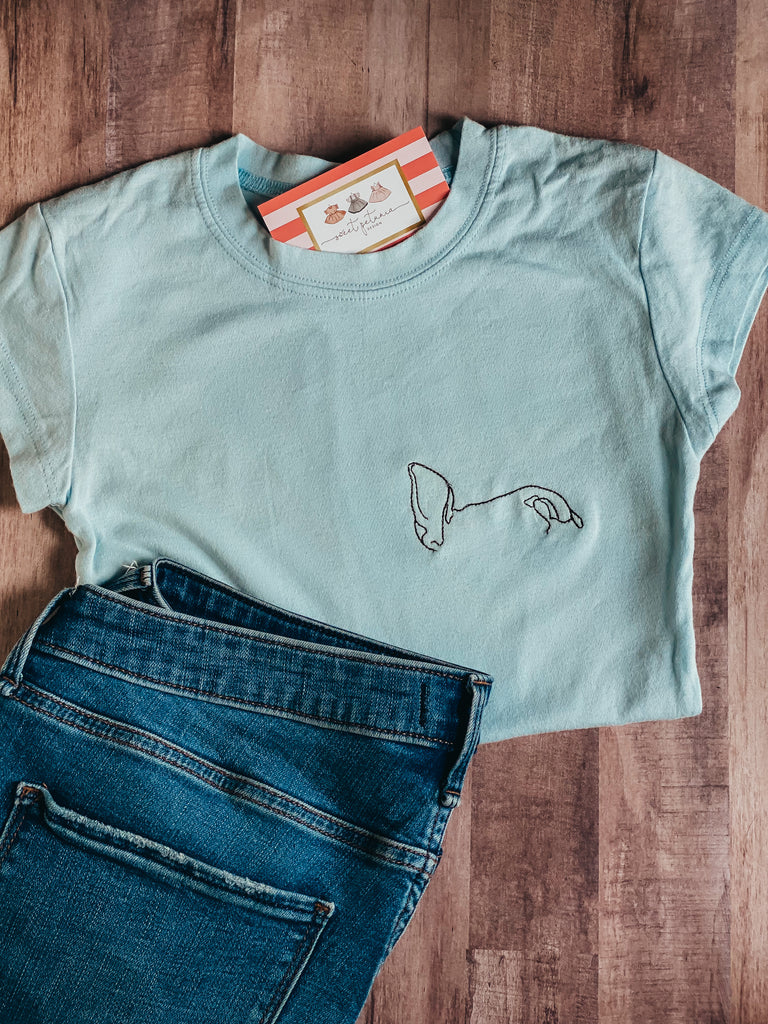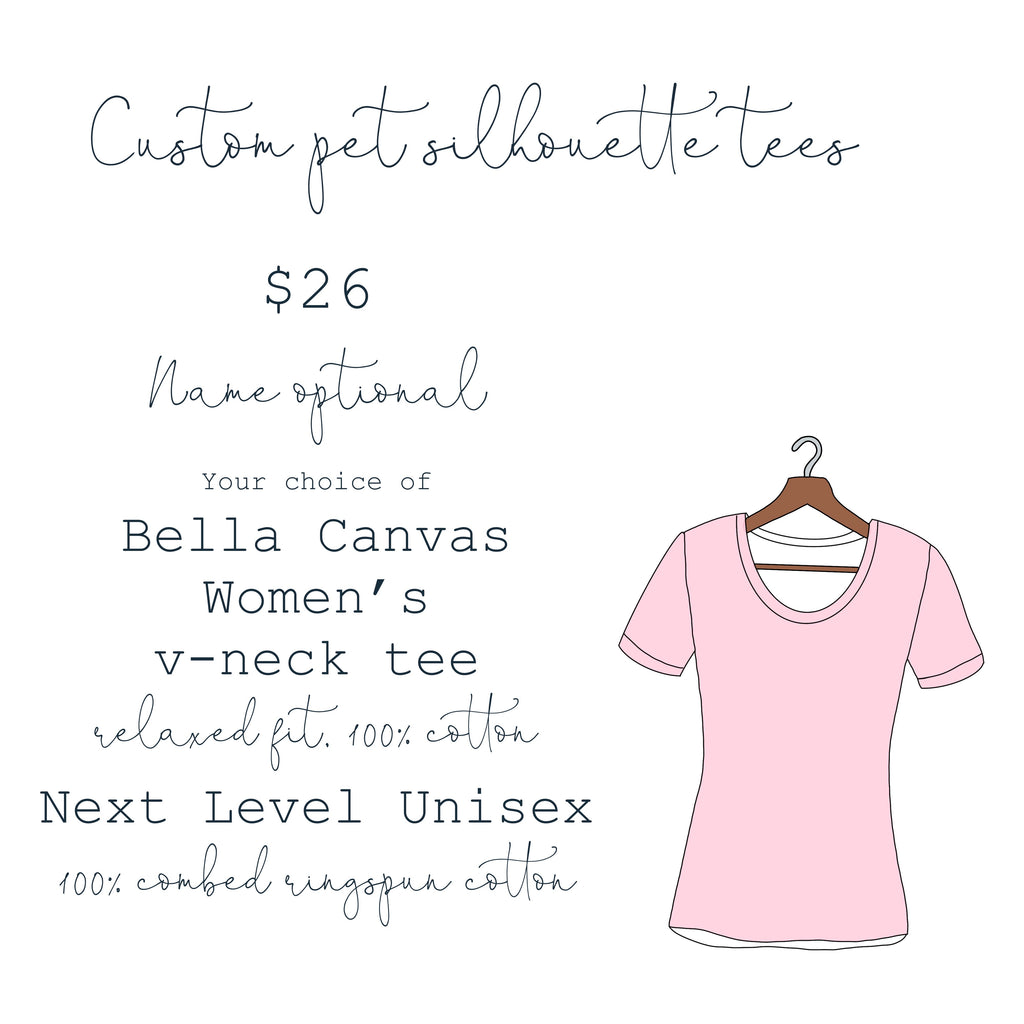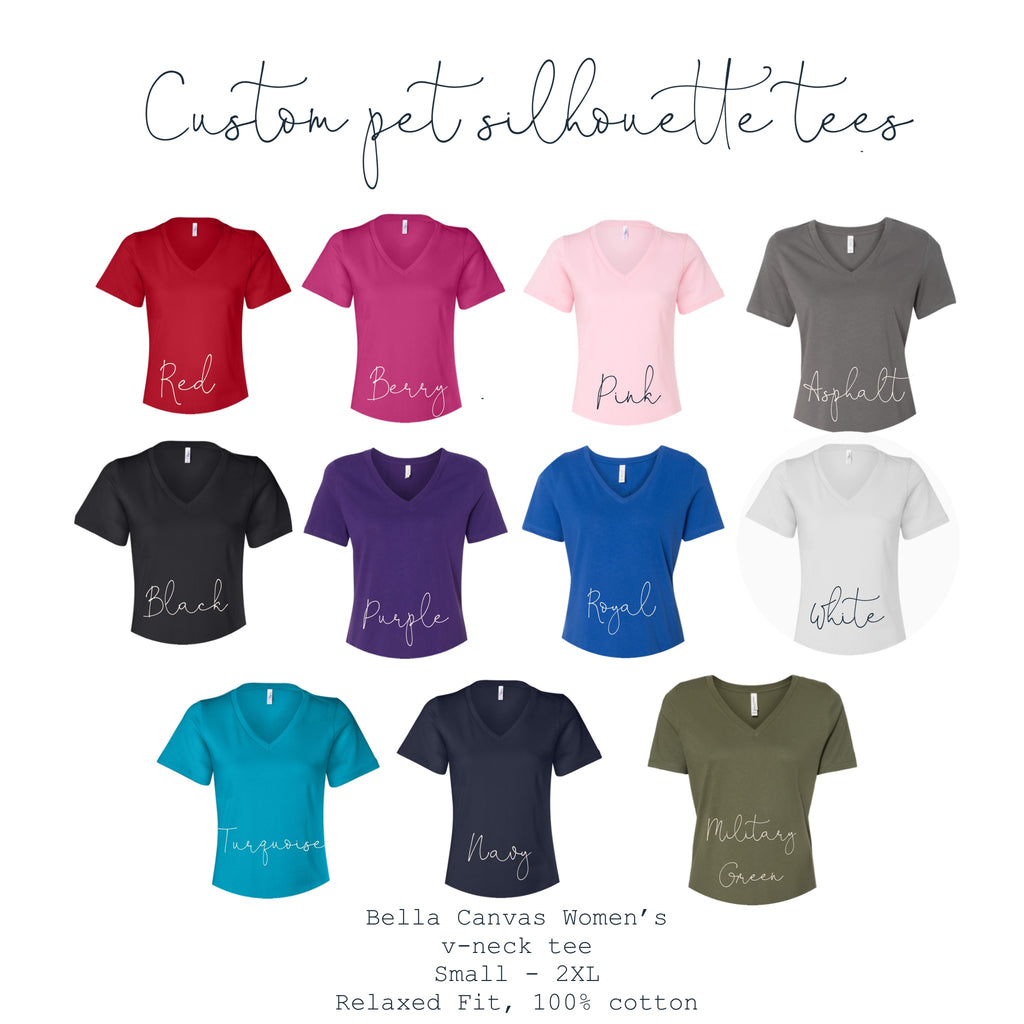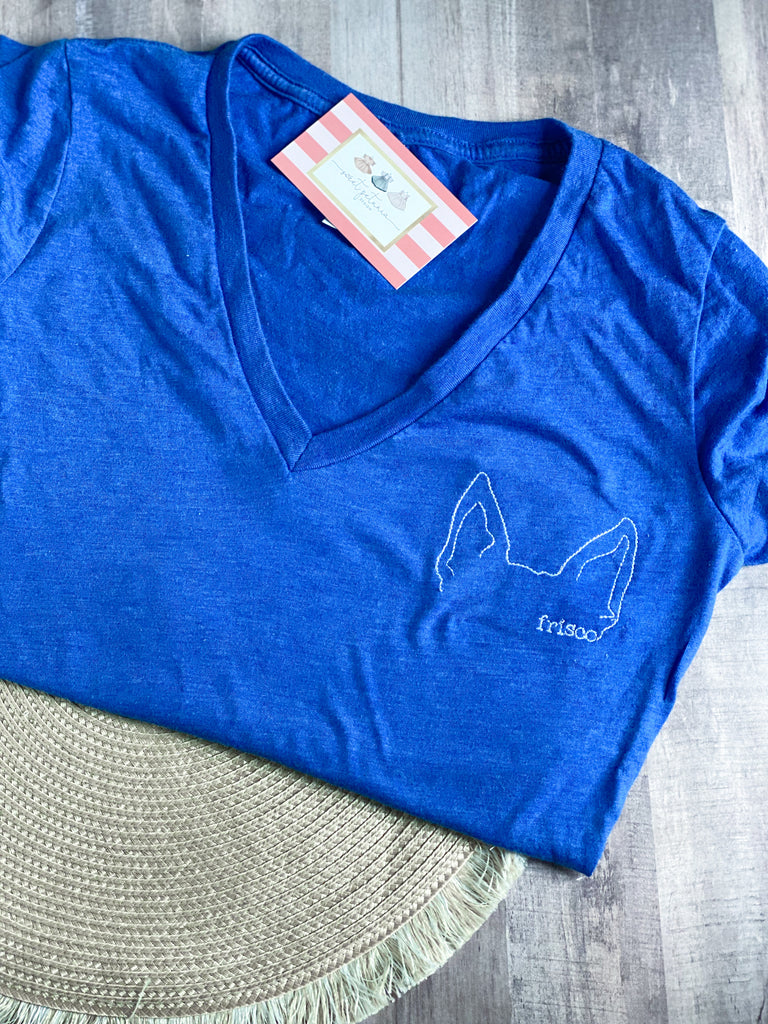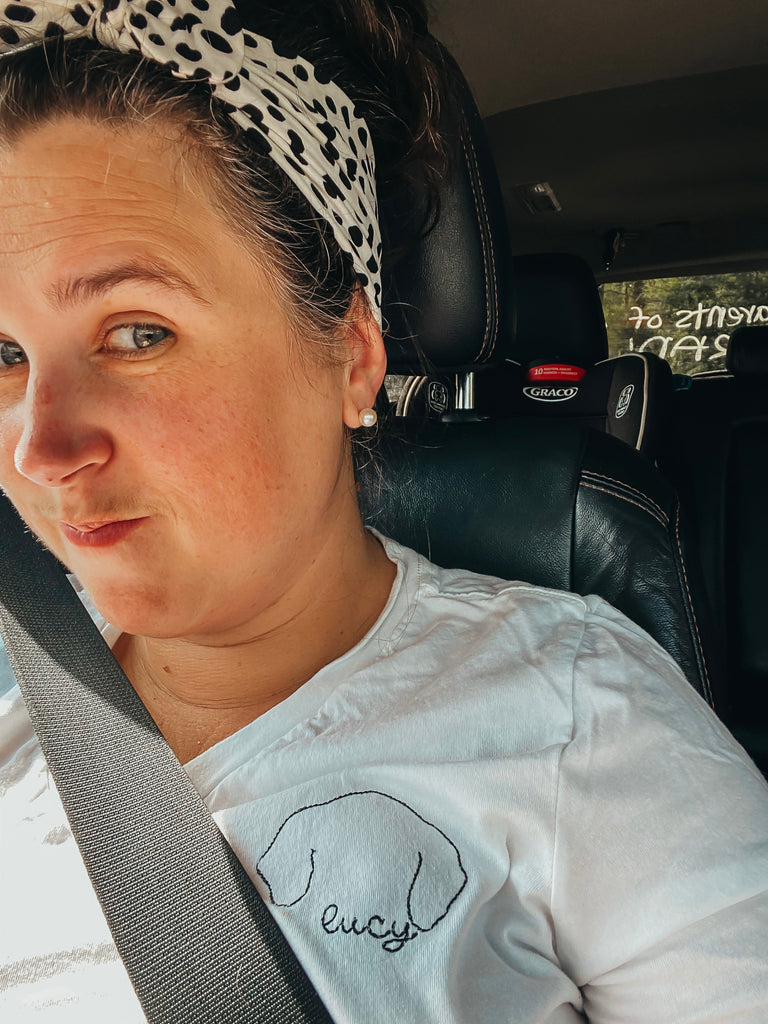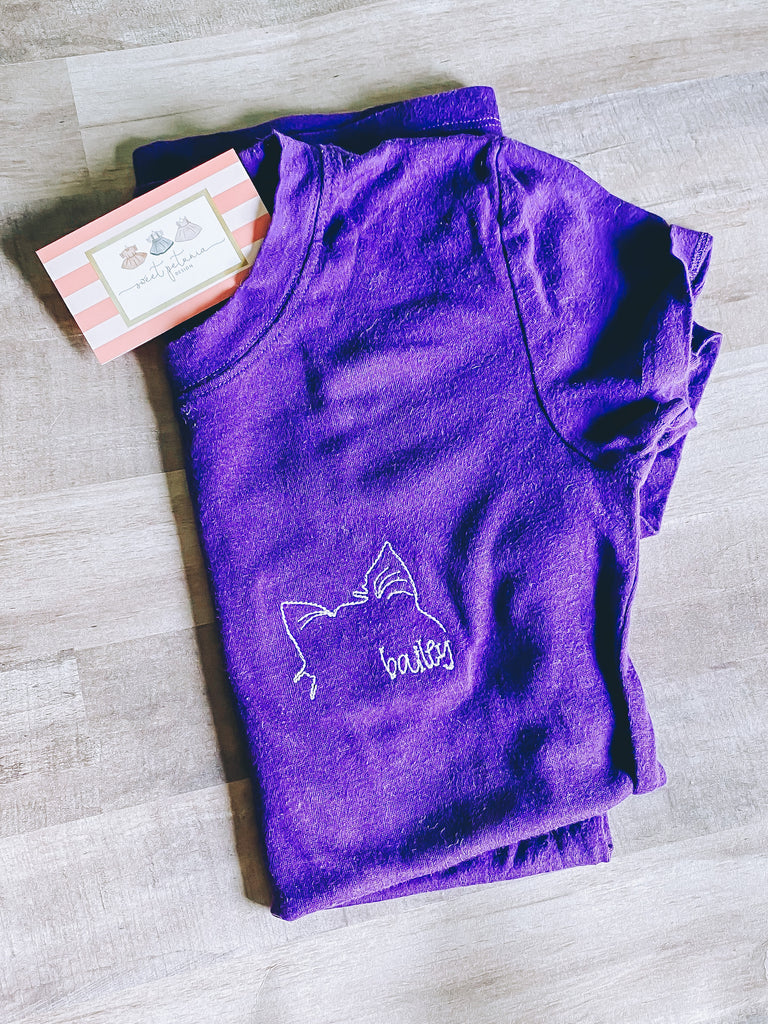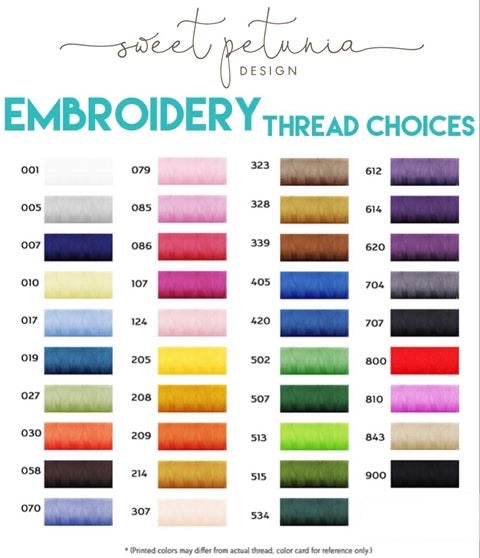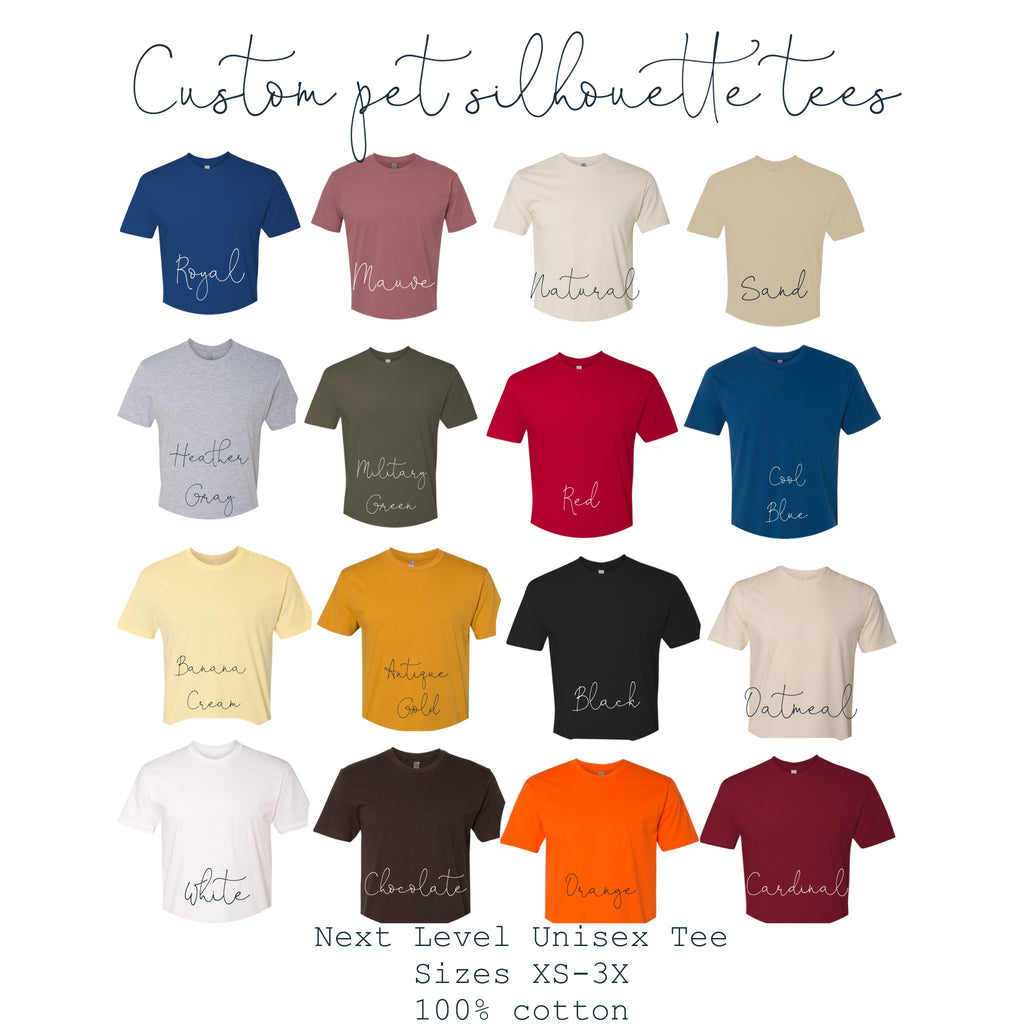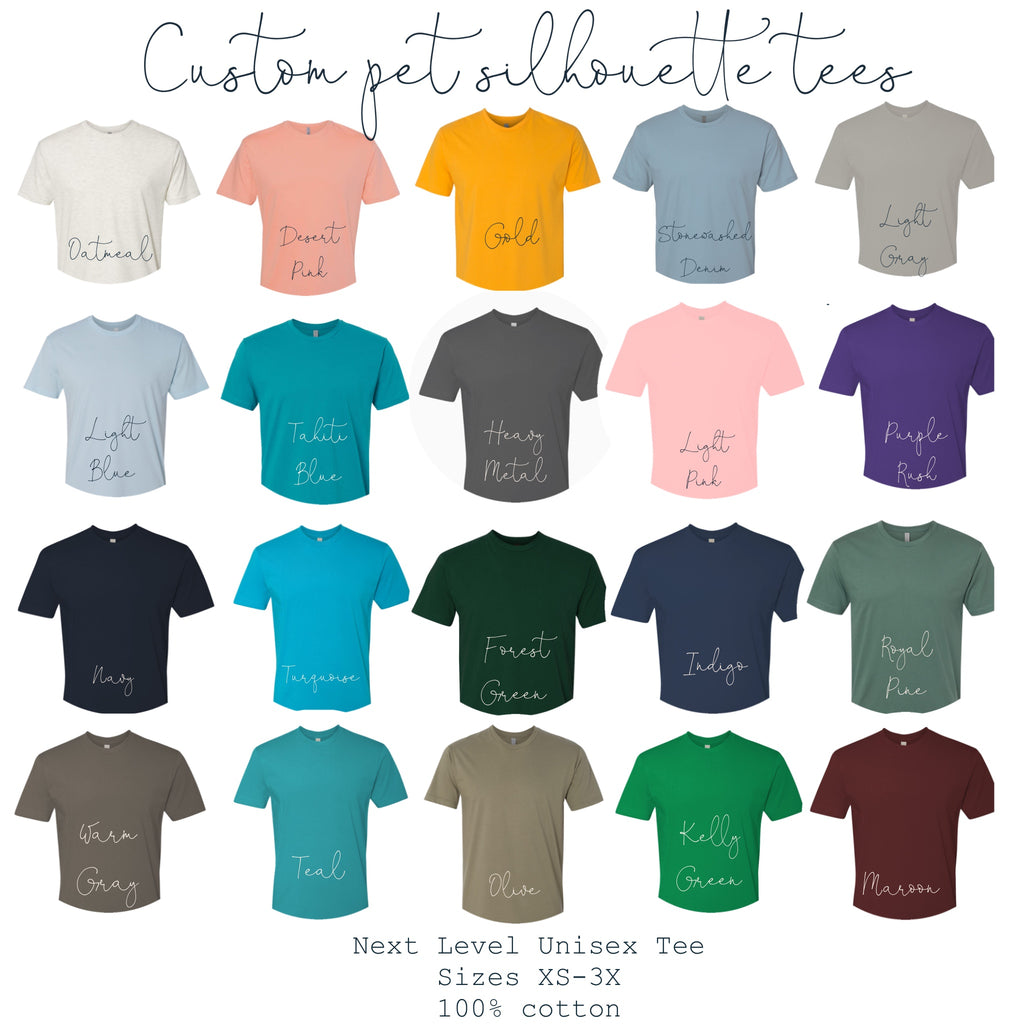 $26.00
$0.00
Custom Pet Silhouette Tee
Calling all animal lovers! Dog moms, cat ladies—anyone who loves their furry friends!
Whether you've got a puppy or aging pups, or you've grieved your best friend's journey over the rainbow bridge…we've got you!
Simply reply to your order confirmation email with a picture of your beloved friend and let us do the rest! Your animal's silhouette will be transformed into something you can wear anywhere! Name/wording is optional—just leave your request in the "special instructions" area at checkout.
Sweet Petunia Designs is offering a limited order, with a 3 week turn-around time for shipping.
Available in adult unisex next level tees and ladies relaxed v-neck Bella Canvas. 
Need a matching onesie or children's tee? Let's make it happen—email us or send a message on any of our social media channels and we can review available sizes and color options.
Please note brand desired, thread color, and shirt color in Special instructions area.