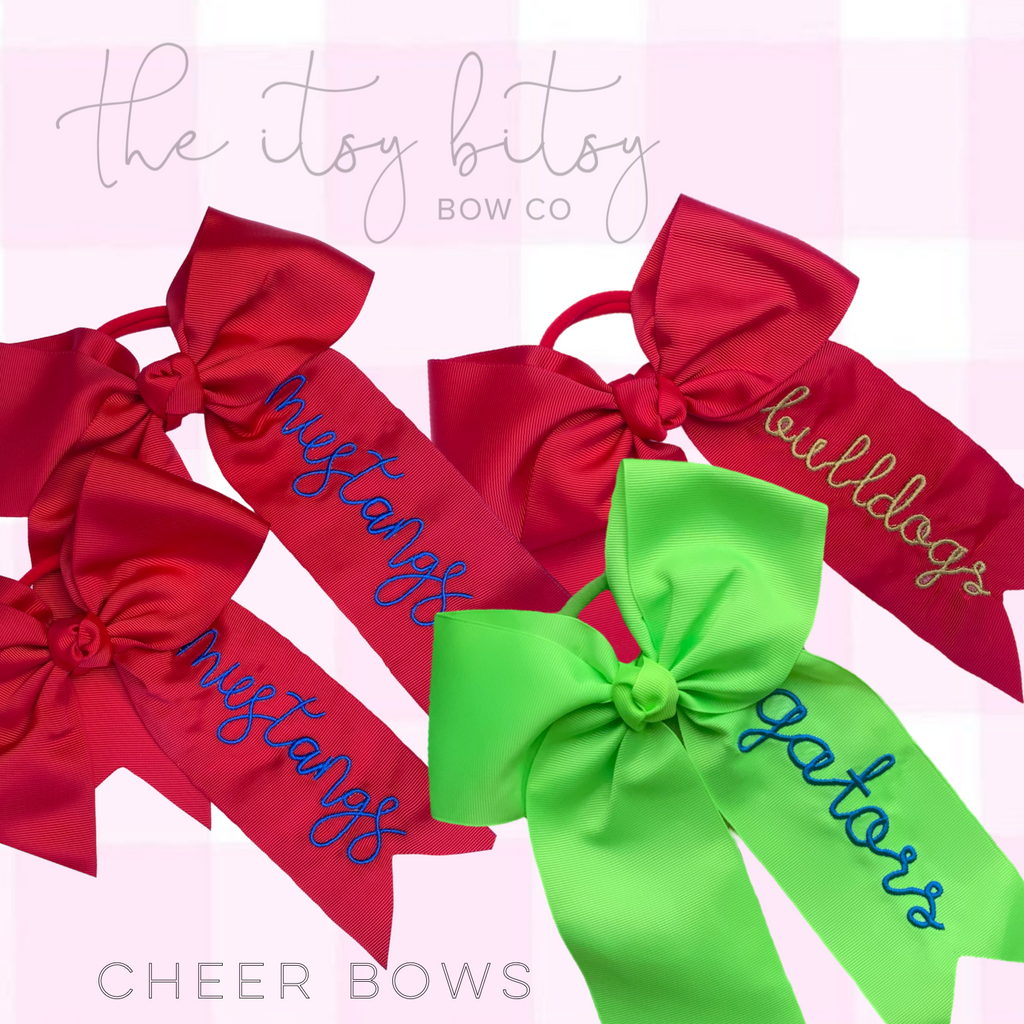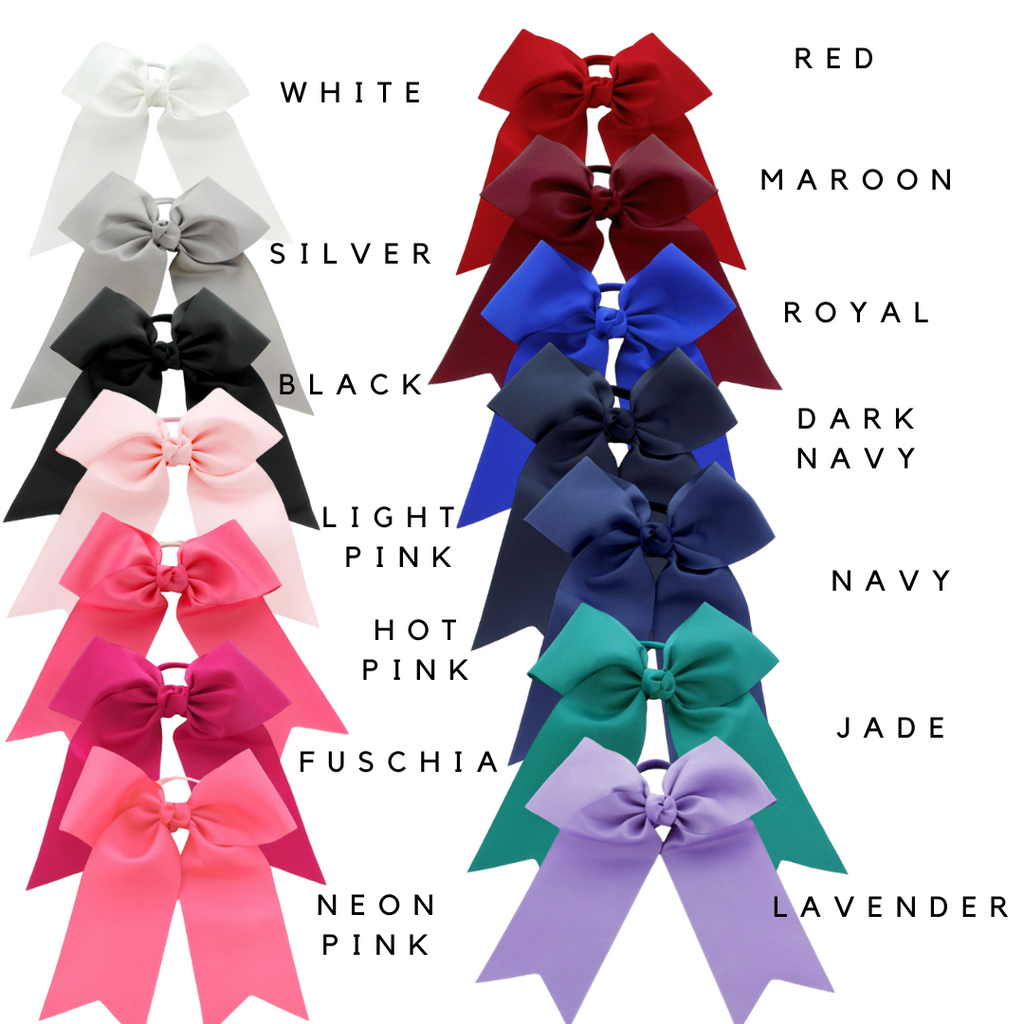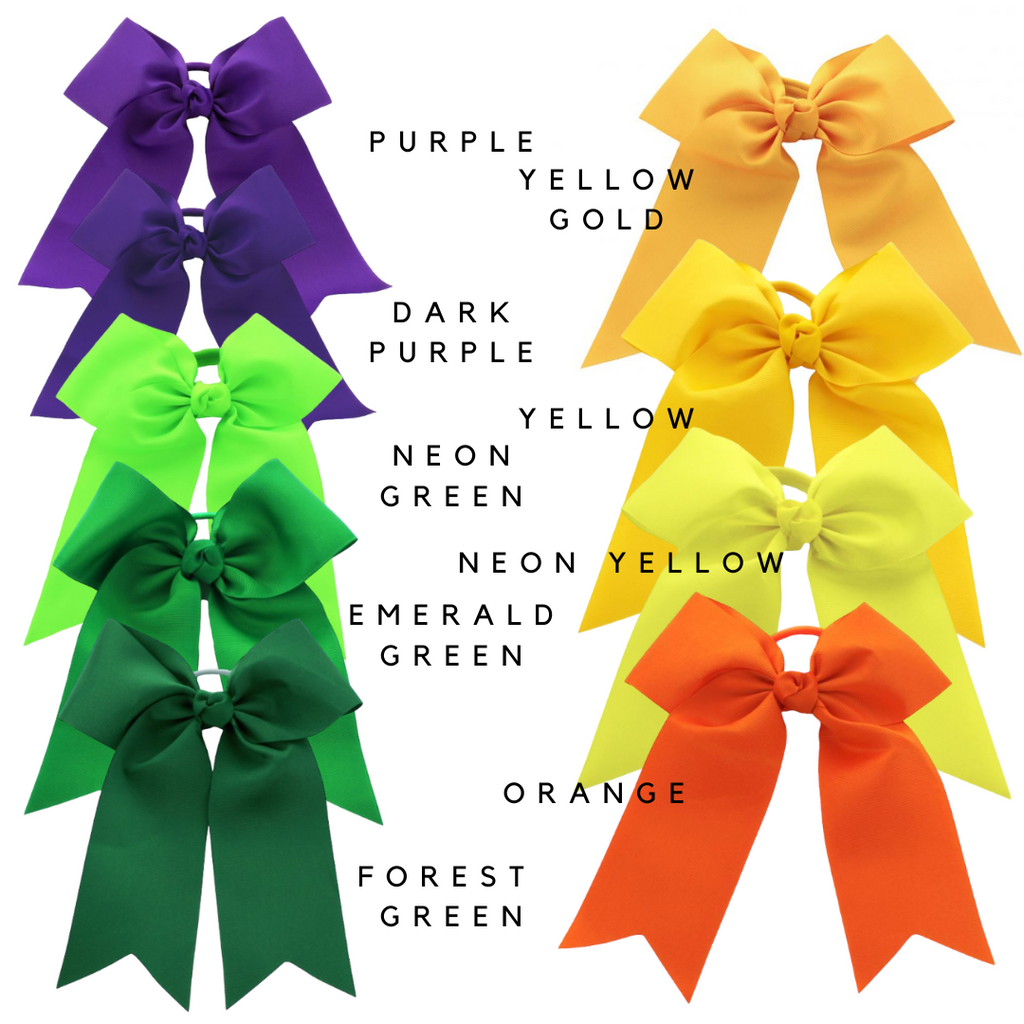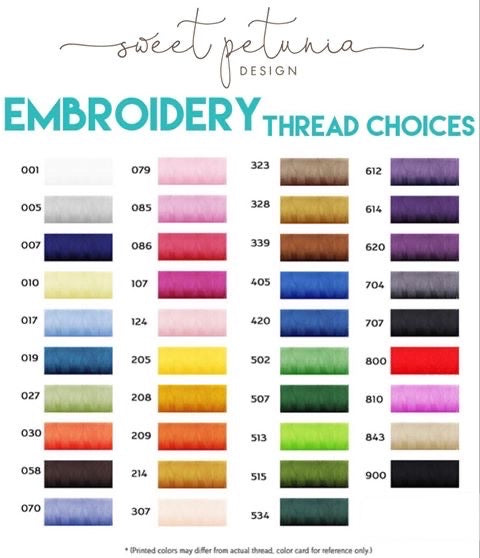 $18.00
$0.00
Embroidered Cheer Bows
Our embroidered cheer ponytail hair-bow is perfect for girls of all ages and adults for cheer, dance, or everyday wear.
Measuring 8 inches, this bow comes attached to a soft and stretchy non-breakable nylon ponytail holder.

Embroidered in the sweetest font, and option to choose your own thread color.
I personally love the monochromatic look, but the options are endless.
Perfect stocking stuffer or a something little extra to add to your favorite team spirit outfit.
Cheer on older siblings sports while wearing a special bow!